YOU ARE A SPIRIT!
There is no way that we can calculate the damage that Antichrist Christianity has done to the Church over the past 1,930 years. The truth is, in this last generation of the Church, we are called to destroy Antichrist Christianity and walk with God!
There is no life of True Christianity possible without Holy Spirit, and the born-again human spirit. True Christianity is NOT of the soul or the body. It all takes place inside our born-again human spirit.
My number 1 assignment in ministry over the years has been to introduce the Church to the PERSON of Holy Spirit.
For this reason, Holy Spirit appeared to me on September 22, 1979. He stressed the fact that the Church did NOT know Him at all, and told me to go introduce Him to the Church through my ministry.
GOLD & GLORY FLASHPOINT 1:
I can still recall the shocking reaction of so many Christians during the days of the Joy Revival. So many Christians, after hearing me teach on Holy Spirit, were just in shock!
They had never heard any teaching on John 14 to 17. No one had ever introduced them to the PERSON of HOLY SPIRIT!!
Today, even more than ever before, the Church at large remains totally ignorant of the PERSON of Holy Spirit.
That brings us to you and me—WE ARE A SPIRIT. When you were born again, your spirit entered eternity with the Lord.
Today and forever, Holy Spirit in PERSON will continue to live inside your spirit (John 14:16).
Have you ever heard any teaching on the human spirit?
Once you're born again, you spiritually become a new baby in Christ (1 Peter 2:2).

In the Church world, what do we do with newborn spiritual babies?
GOLD & GLORY FLASHPOINT 2:
Naturally, we don't leave newborn babies in a maternity ward, and just walk away. Those babies require a lot of care and nurturing on a daily basis.
Regarding your spirit, what kind of care and nurturing does the Church offer to her newborn babies?
..what a shocking reality! No wonder so many Christians backslide and give up on God, and don't seem to achieve any real victory as a Christian.
No wonder the babies of the Church end up abandoned. This is probably the main cause for all the spiritual needs existing in the Church.
Babies can't care for themselves, and have to be nurtured so they can grow, develop and mature. We do all this for the natural babies, but nothing is done for the spiritual babies.
Over the years of my entire ministry, I have obeyed Holy Spirit to teach Christians the truth of True Christianity by walking and fellowshipping with Him.
With the release of TRUE Christian Living, we show exactly how to enter into this relationship with Holy Spirit and fellowship with Him in your spirit.
In Chapter 5, we show you exactly how to grow, develop and mature in this relationship by carrying out certain spiritual exercises that will mature and develop your spirit.
As challenging as it's been, Gabriel Heymans Ministries now looks forward with great excitement to raise up a remnant of Christians for the Lord who will go to the Lord and receive from Him the hunger and the passion they need for their relationship with Holy Spirit—and grow to spiritual maturity in these last days!
There's no limit to where you can go…but the question remains…
Who will actually go to Holy Spirit, and seek from Him the passion that you need…
to pursue the perfection of your end-time destiny…which is now before us?
WILL YOU?
---
Preorder your copy of our new book, The Global Outpouring of the Fire of God, which will be available for shipment by next week!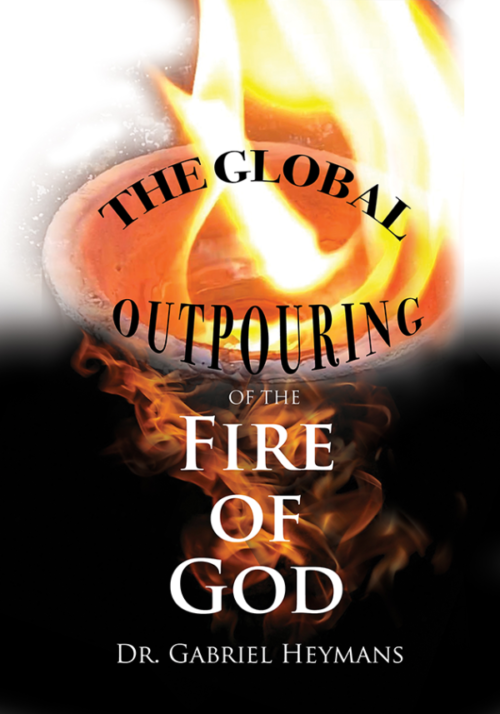 The final book of our mandate regarding the FIRE of God is now available. It shows clearly that the next prophetic event of God is the outpouring of JUDGMENT FIRE on the Church.
Recently, we have made every effort to show the Church how to avoid this first outpouring of FIRE. Everything about the coming FIRE is explained in our new book, The Global Outpouring of the Fire of God.
Order your copy today! We will be shipping out orders this week!!
STAY CONNECTED!
You can reap ALL of the glorious benefits God has for YOU by staying connected with GHM—anytime, anywhere—via the following ways:
Sign up for our Weekly Insights e-news (Click "Subscribe" button)
Like and follow us on Facebook
Subscribe to our YouTube Channel (be sure to click the little bell to receive notifications for Gabriel Heymans Ministries TV)