GOD'S GOLD & GLORY REVOLUTION
consists of two global Outpourings for the Church: Fire
God's FIRE will judge + purify the Church! Glory
God's GLORY will transform + equip the Church!
The GLORIOUS Church will produce
the end time harvest of billions of souls before the Church Rapture!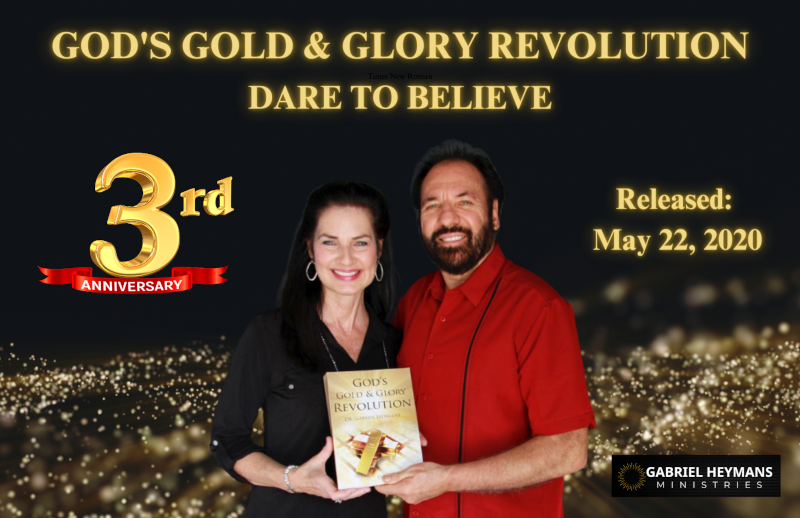 Dr. Gabriel & Shellie Heymans
Dr. Gabriel's 40 years of dedicated service in the five-fold ministry of Jesus Christ is of profound spiritual significance, directly correlating to a 40-year governmental cycle. In our flagship book, God's Gold & Glory Revolution, the Lord reveals hidden mysteries of His prophetic end-time plan—the revival of GLORY and the emergence of a newly restored Church as Paul described in the New Testament Epistles. Dr. Gabriel and Shellie focus on the apostolic restructuring of the Church—from its foundation—to become the glorious Church through a personal relationship with Holy Spirit.  As majestic as what God has done in the past, it is nothing compared to God's climactic last day GOLD and GLORY Revolution!
SUBSCRIBE to "Weekly Insights" e-Truths
from the Desk of Apostles Gabriel & Shellie!