FIRE REVIVAL 2023!!
Scroll down for details.
General Inquiry/Ministry Support
PHONE
MAILING ADDRESS
PO Box 9306
Daytona Beach, FL 32120
WEBSITE
Invite us to your next ministry event!
GHM on Location—September…Madison, AL!
Get ready for a mighty

move of God's Spirit!
FIRE REVIVAL 2023!!
 

September 22-24, 2023
Fri, Sept. 22, 2023 – 7:00 p.m.
Sat, Sept. 23, 2023 – 6:00 p.m.
Sun, Sept. 24, 2023 – 10:30 a.m. & 6:00 p.m.
Join us at Madison Worship Center
5290 Wall Triana Highway
Madison, AL 35758
Contact Number: (256) 682-9737
If you plan to attend our Fire Revival Meetings, here are several hotel options―among others―in the vicinity of Madison Worship Center.
For your convenience, you can simply CLICK each LINK to get hotel details and to book your reservations!  
Holiday Inn Express & Suites Huntsville Airport
Hampton Inn Huntsville/Village of Providence
Country Inn & Suites by Radisson, Madison AL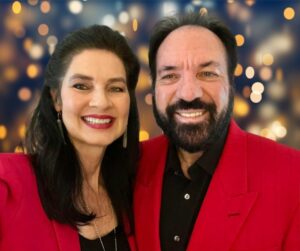 CONNECT. INVITE. ENGAGE.
We'd

LOVE

to hear from you!
Please enter your contact details and specify your request in the "Message" box on the form—a member of our support staff will respond as soon as possible. 
"*" indicates required fields