God's Unsearchable Riches

!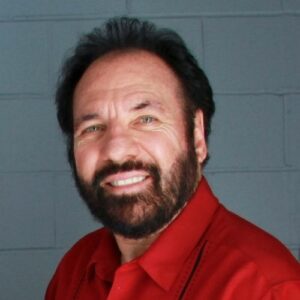 When we talk about the unsearchable riches of God, we are comprehensively combining into one all that lives and exists within God.
Eternity could never be long enough for us to experience ALL the unsearchable riches of God!
In last Sunday's broadcast, we focused particularly on the opportunity all children of God possess to "write our own ticket" with God for eternity.
GOLD & GLORY FLASHPOINT 1:
Click to watch last Sunday's broadcast, The Great Glories of Eternity! 11-13-2022, and watch the video Spotlight: Your Glorious Eternal Inheritance! 11-15-22.
This simply means that the Lord gave us the power and ability to fulfill the destiny of our lives. Our destinies can only be fulfilled one way, and that is to learn to walk and live our Christian life in fellowship and under the leadership of the Person of Holy Spirit.
For all the years of my ministry, people keep on asking me "why do you always put so much emphasis on the Person of Holy Spirit?" I thought that would be obvious to every Christian. He's the only Person of God who is on the earth, who lives in our born-again spirit, and who is our spiritual companion for the rest of our lives on Earth.
Refer to our book, TRUE Christian Living—TRULY the "how to" for living A REALITY WALK EVERY DAY WITH HOLY SPIRIT!!
We have come so close to the end-time Revolution, the final harvest of souls, and the return of Jesus! But spiritually, we still have time available despite the lateness of the hour. There is still opportunity for us to store up rewards of unimaginable greatness and glory!
There is a cry in my heart, as I am grasping at straws in trying to find better words to explain this incredibly miraculous reality. Let me personalize this for a moment…

I am looking at my life today and I say "Lord, there is nothing that I want to do more than to hear that you are pleased with me, as I will soon stand before you." Sometimes in the night when I am here with the Lord, I would just weep before Him and say "Lord, help me every day to fulfill my destiny perfectly and fully."
When I look at my rewards for eternity, yes of course I would like to add to my eternal rewards as well. It is unimaginable to the human mind to comprehend the actual heavenly wealth that the Lord will reward you for throughout all eternity.
Yes, even just one thing that you did by the leading of the Lord, just one word shared with somebody, just one little thing will be rewarded with wealth that surpasses all the wealth of the earth – just 1 thing!
GOLD & GLORY FLASHPOINT 2:
Thinking about what my eternal rewards would be is not something I ever do. Personally, I have never been concerned about my eternal rewards, especially having been blessed by working for the Lord in His ministry for the past 40 years. As such, my eternal inheritance is obviously beyond what I can ever imagine. I humbly say to you that my eternal rewards far surpass anything that can be described in monetary terms. What a great honor it has been for me to be used of the Lord in His wonderful ministry!
So, the actual wealth, the actual rewards is never on my mind and has not been for many years. But as great as the wealth of our eternal rewards are, nothing can be greater than for Jesus to put His arms around you and say, "you have done it all, you have done everything I wanted you to do, you obeyed my Spirit, and all things concerning your life and ministry."
Frankly, to get that personal approval from Jesus is what I am living for, of course that includes ministry and many things we would do, but that is really my only goal.
But do not think because many of you were not called to the five-fold ministry that you would not have multiple opportunities to fulfill your destiny, and to live the life that God intended for you in the beginning. The Church has lost almost 2,000 years in failing to walk in relationship with Holy Spirit.
I made it my number ONE goal in ministry to introduce people to the Person of Holy Spirit. From the time that I met Holy Spirit in that hotel room in 1979 until present, this has always been the number ONE heart cry of this ministry.
Refer to page 69 of TRUE Christianity to learn about the 14 amazing personal blessings that Holy Spirit has reserved for us as believers!
Regardless of all the revelations and truths that the Lord has brought to me through the years, especially since 2017, Holy Spirit relationship with the believer is everything!

It is God in us. It is God with us. It is feeling Him. It is hearing Him. It is experiencing His Presence.
It is hearing the sweet word He would speak to us, or sometimes as His voice may thunder through the house or driving down the road in the car and just beginning to weep because of His sudden Presence with you, or being awakened by Him at 4 am, as He says, "come to the office, I want to show you something."
It is all about Holy Spirit and all that He reveals to us about Jesus and the Father.

But there is still a little time, every second is precious, you can still say to the Lord…

"Holy Spirit help me, help me to fulfill destiny, help me to please the Father, help me to honor Jesus, help me to bring my life to a climax as we move into the end-time Revolution and the coming of the Lord."

There is still time to say…

"Holy Spirit, help me to do the things that will cause great rewards for me to be stored up in heaven. Help me in the limited time that remains and enable me to fulfill my destiny. Lord, I ask you to inspire and anoint me and let me fulfill more destiny in 3 months than in the last 30 years put together.
Help me Holy Spirit—lead me, teach me, show me, tell me, and guide me. Take me by the hand and walk me into everything you have for me every day that is part of my destiny. By walking with you this way every day, Holy Spirit, You enable me to do everything which causes Jesus and the Father to be pleased with me." 

This is the great secret; this is how we will accumulate UNSEARCHABLE RICHES OF WEALTH for ourselves for all eternity. These are the days of the gold and glory!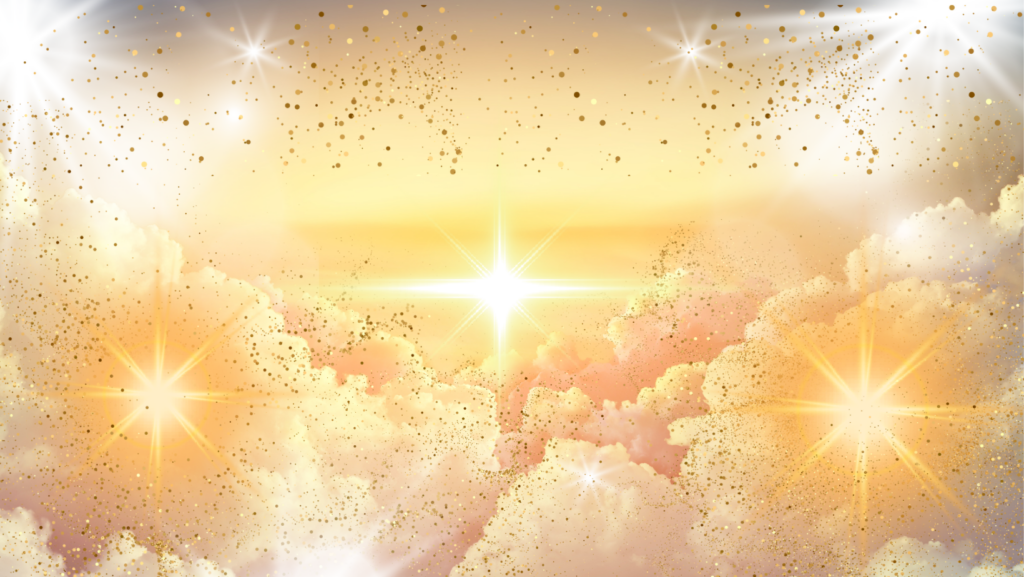 Lord, bring us all into the fullness of all the gold and glory that you have prepared for us to receive in this final end-time Revolution,
and in experiencing all this, let us secure the fullness of our destinies, even to the final act of what God has prepared for us before the Rapture! Glory to God!!
---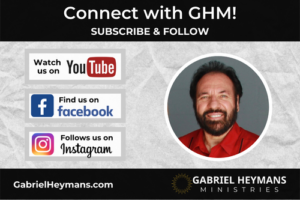 ---
FRESH GLORY!
"VIDEO" Spotlight with Apostle Gabriel, posted every Tuesday at noon ET on our YouTube channel and on our GHM website home page.
Watch the latest clip entitled:
Spotlight: Your Glorious Eternal Inheritance! 11-15-22.
STAY CONNECTED…anytime, anywhere!